The wonderful paradox of college: there's so much to do and so many friends around and you're "as broke as a college student."
Thankfully, there are
so
many ways to enjoy yourself and have fun while surviving on a college budget!
1. Thrift stores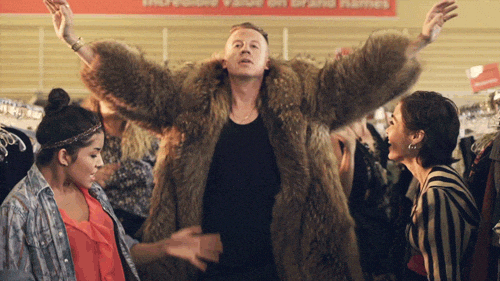 Thrift stores might be one of my favorite things in the world. Goodwill is pretty close to SMC and they have $1 Sundays & Mondays. Today I got four dress shirts for my internship for only $11!! How awesome is that?!?
2. Take the bus
One of the big perks of going to St. Mike's is the opportunity to take the city bus (CCTA) for free for all four years! The bus is an easy, fast, and
free
way of getting into Burlington - and there's plenty of reasonably priced and even free things to do there. When it's still warm out, I love to walk along the waterfront and take in the sights and sounds. When it's colder out, I love to walk down Church Street, especially when it's lit up for the holidays, and when it gets really cold (but also all the time), I like to get a coffee and browse one of the amazing bookstores!
3. Go to free events on campus
Nearly every event on campus is free for students. This includes plays, speakers, concerts, recitals, festivals, sporting events for all varsity and club teams, gallery openings, lectures, and more! You're paying to go here, so you might as well do as much as you possibly can (especially since there's so much available at SMC). One of my favorite events was seeing Tig Notaro's stand-up. She quickly became one of my favorite comedians, and I'm still so psyched I was able to see her right on campus!
4. Go to Alliot!
The meal plan at St. Mike's is foolproof - as long as you live in a room without a kitchen, you are automatically put on the unlimited meal plan. This means that you don't have to count swipes, budget dining bucks, or anything like that. Eat as much as you need to, bring an apple home for a snack, and you don't need to worry about grocery shopping (unless you want to, of course). Once you're a junior/senior and live in the townhouses or apartments, there's lots of ways to save money - but you'll get there when you get there.
Want more tips on budgeting in college? Have other questions? Get social!
Email:
cholloway@mail.smcvt.edu
Twitter:
@thebeardedchris
Insta:
@christhebeard